According to the results of Exhibitors Online 2016 Marketing Technology Survey, the use of exhibit- and event-related tech has dipped slightly in the past two years. Still, marketers are employing everything from interactive touchscreens to augmented reality in hopes of boosting brand awareness, enhancing interactions, and increasing sales.
This year's survey queried representatives from nearly 200 different companies about everything from which technologies they're currently incorporating into their exhibits and events to what objectives those technologies are helping them achieve. And when compared to benchmarks established via our 2010, 2012, and 2014 surveys, the results indicate that while tech usage might have taken a slight dip in recent years, marketers are still turning to technology to meet a host of corporate objectives.
The few who are not currently harnessing the power of high-tech apps and elements claim that a shortage of internal resources (both in terms of manpower and budget), insufficient knowledge on available technologies, and lack of consensus among decision makers is holding them back from taking the techno plunge. Still, despite the reluctance of some, respondents almost uniformly understand the efficacy of high-tech trappings. When asked how they personally view technology in the context of exhibit and event marketing, a whopping 99 percent said that technology has "limitless" or "moderate" potential.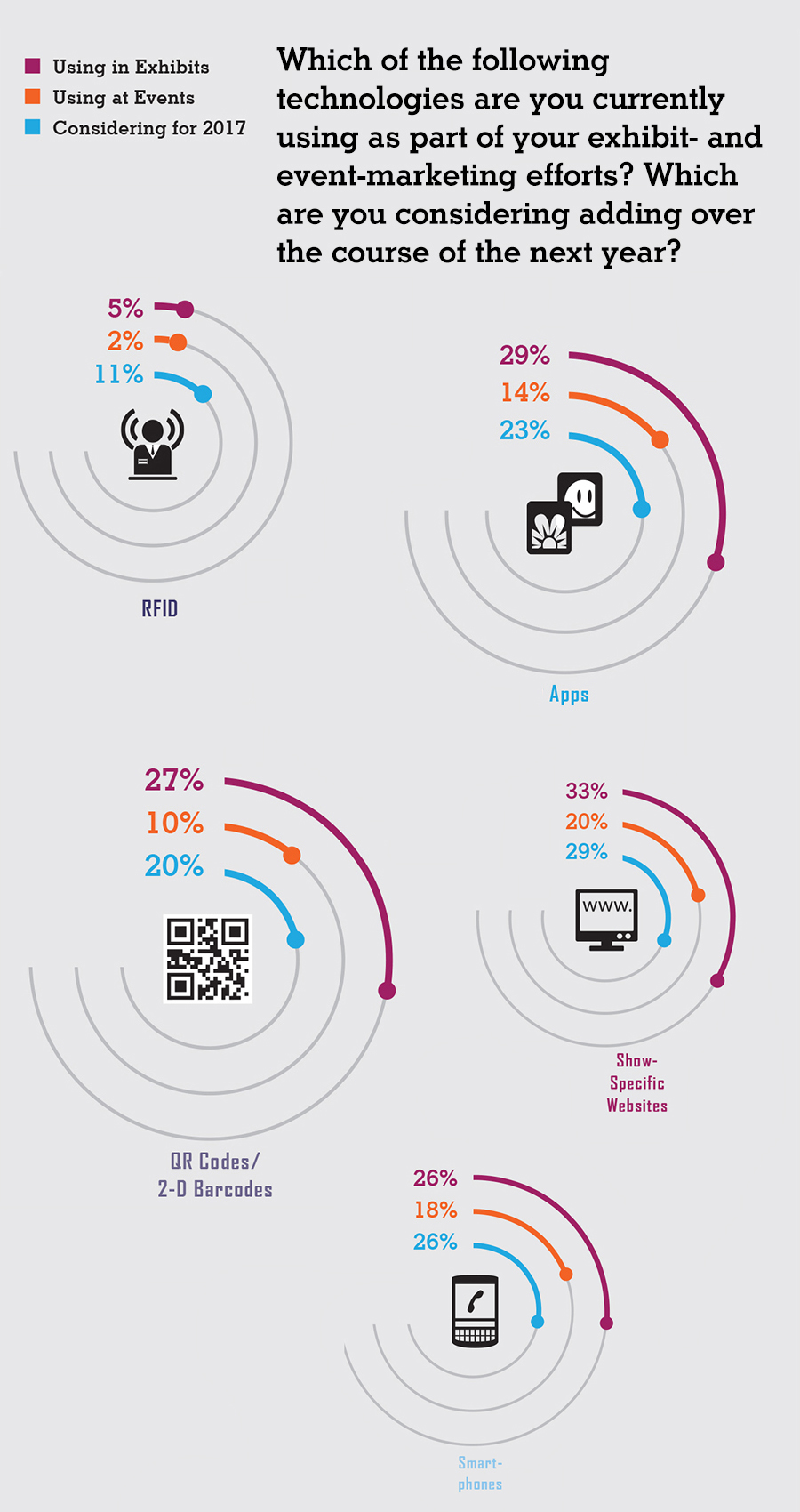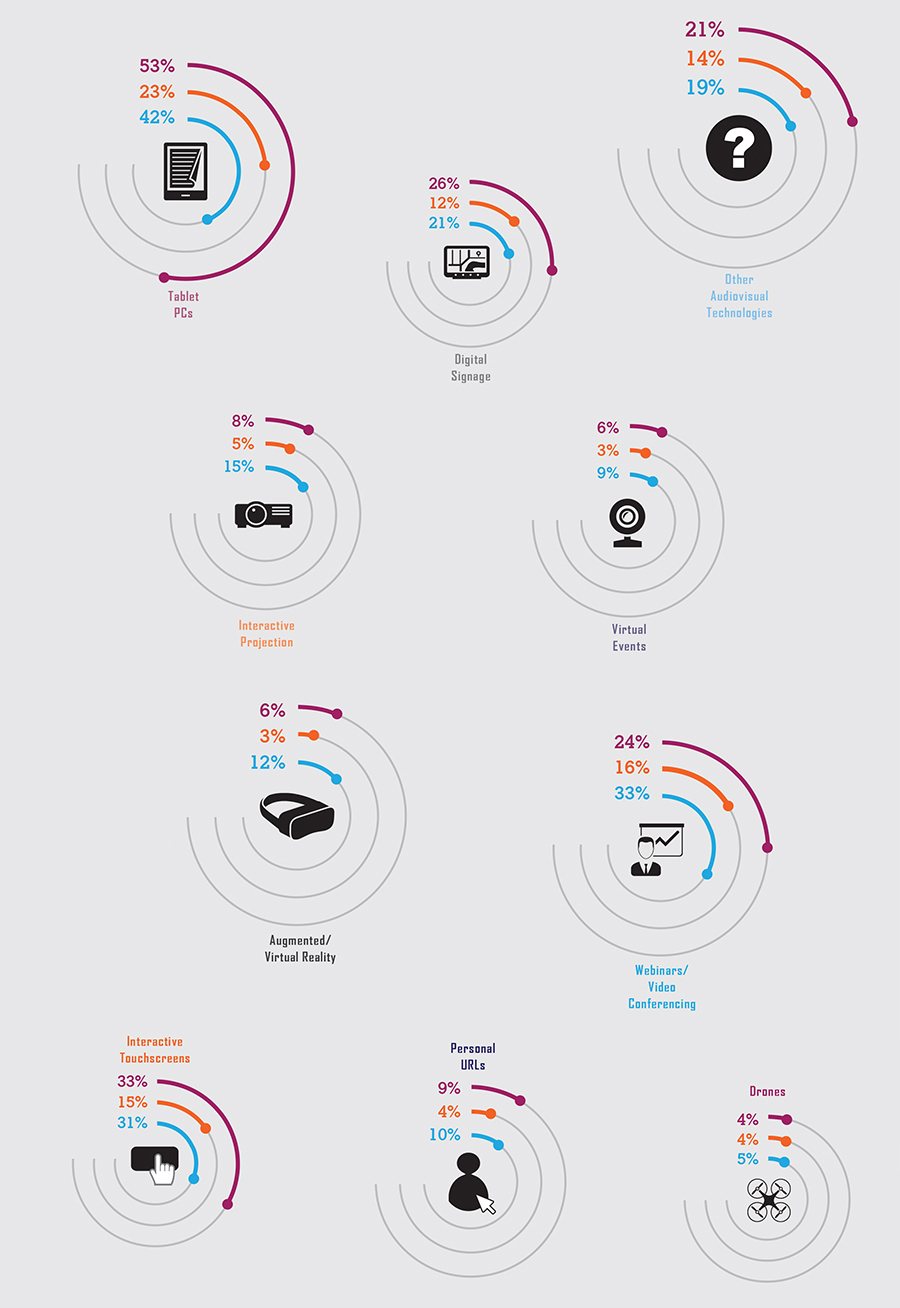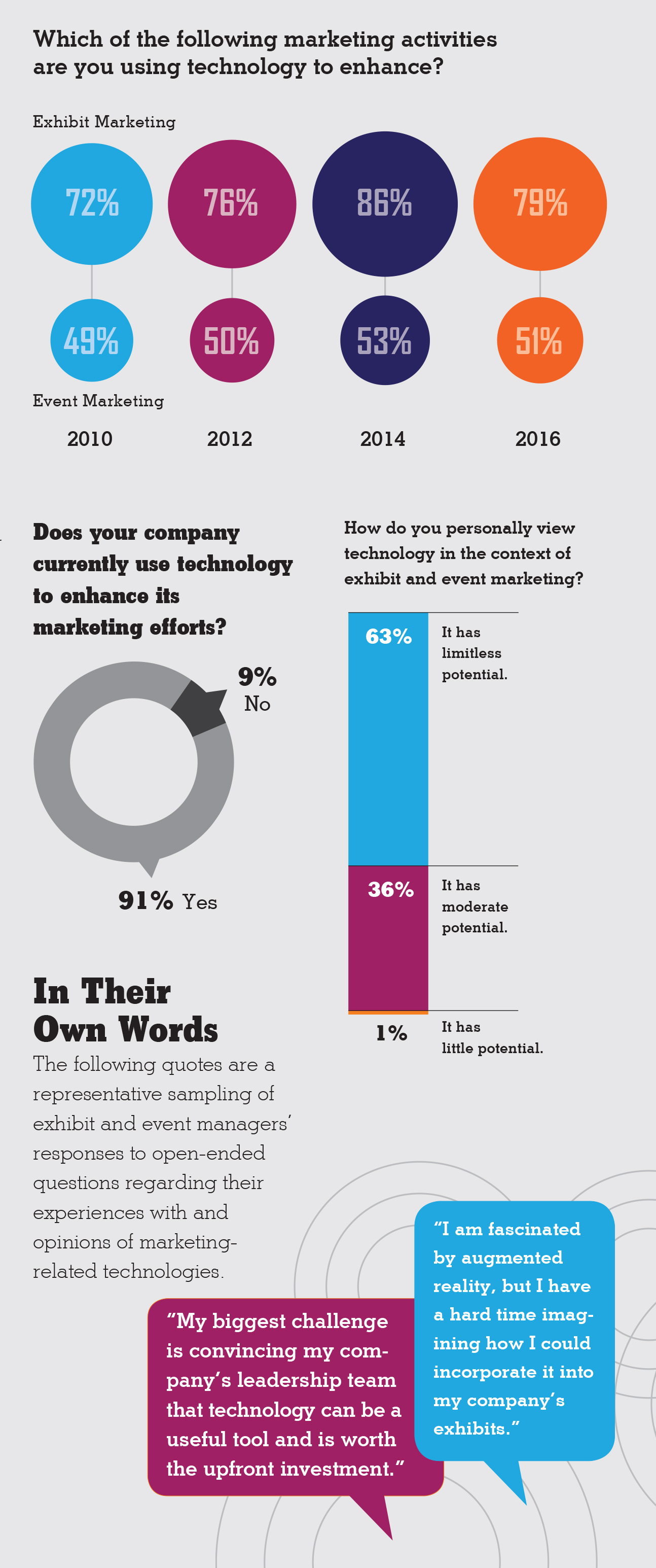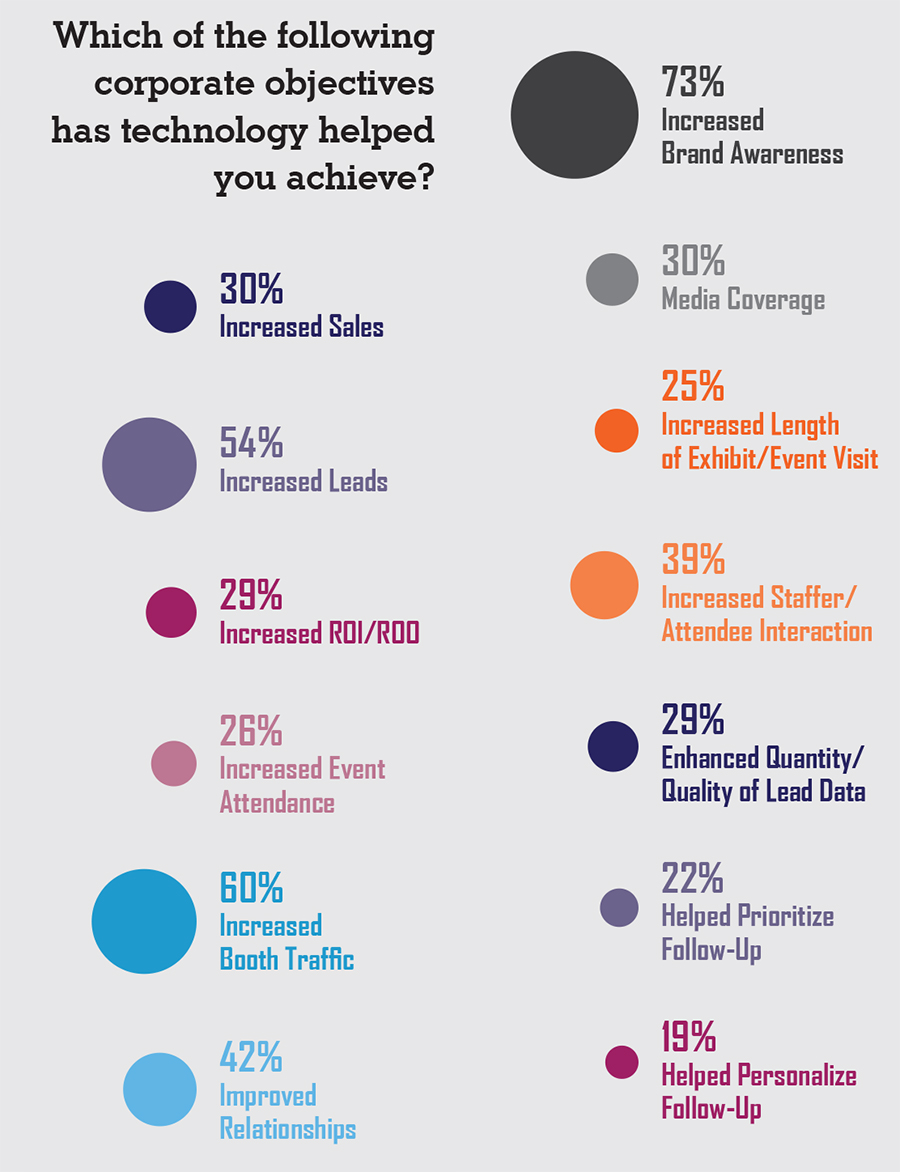 Source: Exhibitor Online