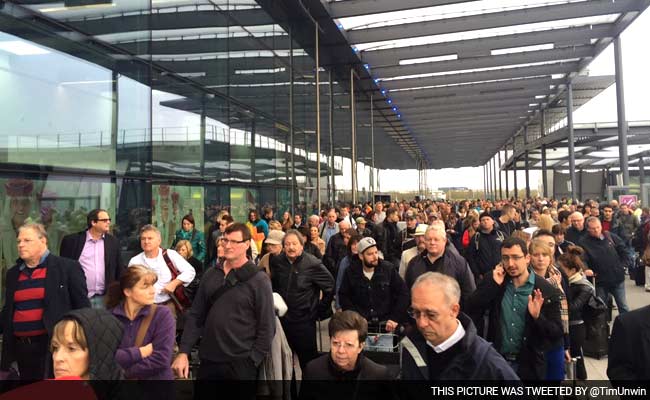 Event planners are always preparing for the worst case scenario and Crisis planning and management is part of our job. Every Ringgit spent in disaster preparedness can save us RM7 worth of disaster-related economic losses.In the midst of a natural disaster, or any other force majeure, a lot can go awry. Planning for the worst and implementing your crisis plan is the best way to ensure your bases are covered.
So, what actions should you take before, during, and after a crisis occurs? What measures do you need to take to be prepared for the worse?
Here's a guide of what you need in order to fully plan and manage any event crisis as shared by Renee Radabaugh in Special Events Blog:
PRE-CRISIS PREPARATION
HOTEL CONTRACT Always ensure there is a force majeure clause in your hotel or venue contract. A force majeure clause covers unforeseeable circumstance that prevent either side from fulfilling a contract. Including this clause in your contract relieves both the hotel and the client from performing their contractual obligations when unforeseen circumstances occur. Examples include: acts of God, war, government regulations, terrorism, disaster, strikes, or any other emergency of a comparable unforeseen nature that would affect a party's ability to perform under the terms of the contract.
INSURANCE Determining the type and coverage of insurance is something you will want to discuss with your client. There are many different policies with different parameters, exclusions, coverage and price points. Answering some questions will help guide the insurance agent in their effort to find a policy that meets your event needs. Items to consider include:
•Do you want to cover your expenses?
•Will coverage extend to sponsorship income?
•Should coverage include your registration income?
•Do you want to protect against terrorism, communicable disease, or natural disaster?
REGISTRATION When setting up your registration site, be sure to address parameters and dates if the event were to be cancelled or postponed. A best practice is to try to postpone the event for the next possible available date and offer to transfer all registration and sponsorship dollars to the new date. This will mitigate the frustration of having your attendees register twice and it will hopefully force them to think twice before cancelling.
PRE-CRISIS CONSIDERATIONS
MESSAGING The best thing to do while determining whether to host, postpone or cancel an event during the time of impending disaster is to keep people informed and to maintain consistency in all communications. Your organization, along with outsiders addressing the public regarding the event, should all communicate the same message. Your message should include monitoring of the disaster, an estimation of when a decision will be made (if possible), and where attendees can look for updates. Utilize all mediums for this messaging: website, social media platforms, email blasts, telephone and text campaigns.
HOTEL/VENUE As you are determining next steps, it is paramount to work with the hotel in order to determine if holding an event at their location is feasible. Questions to consider include:
•When do the nearby airports close or start cancelling flights?
•At what point does your hotel evacuate all staff and key staff pertinent to my event?
•Are there bridges/highway closures that impact access to the venue?
•What dates are available for postponement? Place these dates on hold.
VENDORS In most cases, as an event producer, you rely on vendors to assist in the production of an event. It is important that you keep your vendors informed in the decisions you are making and also request their crisis plan along with their protocol for disaster. If you choose to have an event, but their protocols are for them to close, this could have a dramatic impact on the success of the event. Also, relying on local vendors and what actions they are taking, can help the planner determine realistically if an event will be successful.
INSURANCE As soon as you believe there is a threat to the success of your conference or event, notify the insurance company and provide them with the details of the threat.
PULLING THE PLUG ON THE EVENT
Once you determine that a cancellation is needed, the next step is to ensure that you properly communicate the cancellation in a timely fashion.
HOTEL/VENUE The hotel/venue is typically the first outlet to inform. You want to be sure that they have the same messaging that you are sending out because often attendees will call the hotel directly for an update. The hotel will also work with the event planner on how to cancel rooms in a room block. Often hotels will host first responders during natural disasters, so informing a hotel as early as possible is very important. This will then trigger the re-contracting of the hotel, meeting space, and room block.
INSURANCE Each carrier has different procedures, but to receive any compensation for your loss, expect to submit the following:
•Original Venue Contract
•New re-booked venue contract
•Original budget and revised budget
•Line item expenditures that will need to be re-done do to re-booking
•Statement of cancellation – date, what happened, what triggered the decision
MESSAGING Developing a clear chain of communication to all attendees is extremely important while relaying the news of a cancelled event. Great communication through email, SMS, social media platforms, websites, word of mouth, phones, message boards, and signage, is critical to quickly updating all personnel as events unfold. Create standard messaging that can be utilized across all platforms.
Assigning specific internal staff to coordinate each area will create a faster turnaround to ensure all have been made aware of the situation. Be sure to update your current website portal with the messaging as typically attendees will go directly to the website for the most up to date information.
SPONSOR MANAGEMENT Sponsors and exhibitors are invaluable and essential partners for a successful event. Without their support, some conferences would not be fully executed. With the cancellation of an event that sponsors have been integrally involved in, you need to ensure that you are keeping them fully in the loop.
Make sure you have a list of all sponsors, a main contact, and emergency phone number. As soon as the decision is made to cancel, call each sponsor and explain the decision and next steps. For events with exhibitors that have shipped items to the venue, their main concern will be regarding their items and how to get those back in their possession. Work with the venue beforehand to ensure you have all of the information regarding shipments and how that process will work. If you are rescheduling the event, make sure to keep the sponsors fully aware of the new dates.
After an event, always conduct a post-crisis review.
Evaluating your process and contingency plan will allow you to make adjustments in order to respond better in the future.
Having a crisis plan in place is essential in preserving not only your reputation, but protecting your relationship with the venue, host, sponsors, local partners, subcontractors, and attendees. The only way to prepare for an unpredictable crisis is to take the time to create your crisis management plan. Make sure you have one in place today!